The Welding Warehouse, Inc. is a distributor of filler metals, and welding wire that caters specifically to the aerospace industry. We are one of the few distributors on the west coast that regularly stocks multiple grades and diameters of hard-to-find titanium, nickel, cobalt, silver, and dissimilar alloys.

At the Welding Warehouse we believe there is no substitute for fast friendly service. Ask us about PACWELD, our own brand of welding wire and rods.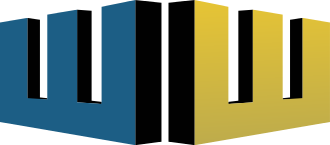 Classifications and Grades
AWS - American Welding Society
AMS - Aerospace Material Specifications
ASME - American Society of Mechanical Engineers
ASTM - American Society for Testing of Materials
AISI - American Iron and Steel Institute
MIL - Military Specifications
Federal Specification
Nuclear
Brands That You Are Familiar With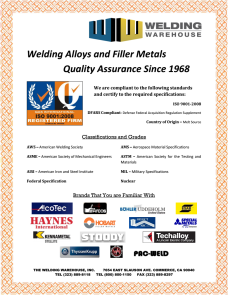 Download Our Certification Brochure
At the Welding Warehouse we are always thinking of better ways to serve you. We have built our business on one word. Quality. So whether you need production fabrication, maintenance, or repair welding materials. We have it all. We can handle all of your needs, we stock a multitude of welding materials in a broad-range of sizes and grades. We never forget we are here to serve you.

The Welding Warehouse offers welding products you're familiar with. When you choose the Welding Warehouse you can feel confident you have made the right choice. We are proud of our reputation and we know that we have built it one satisfied customer at a time. Our carefully selected and approved mill sources have given us the opportunity to provide quality products such as: aluminum, stainless steel, low alloy steel, cobalt, titanium, copper based alloys, nickel alloys, silver alloys, and magnesium.